Congratulations are in order for several 7th and 8th grade band members. They participated in solo festival in Ottawa last Saturday (3/18) where they had to perform a prepared solo for a judge. Every Mendota student earned a Division 1 or Division 2 rating overall (Excellent or Good)!!! Way to represent!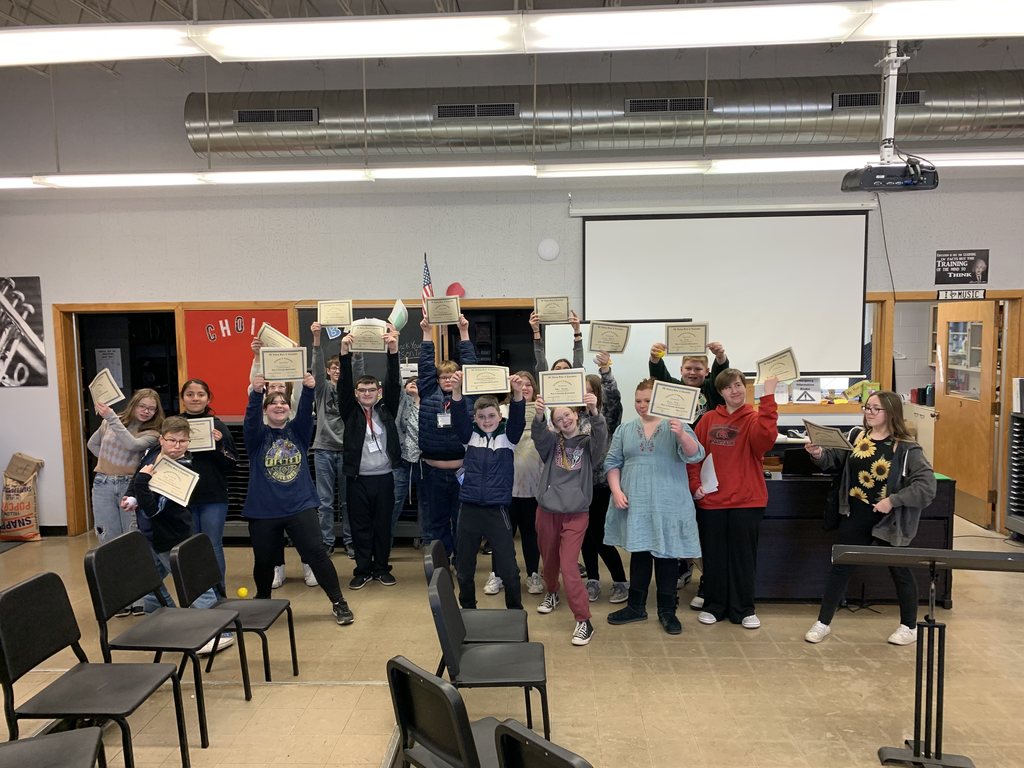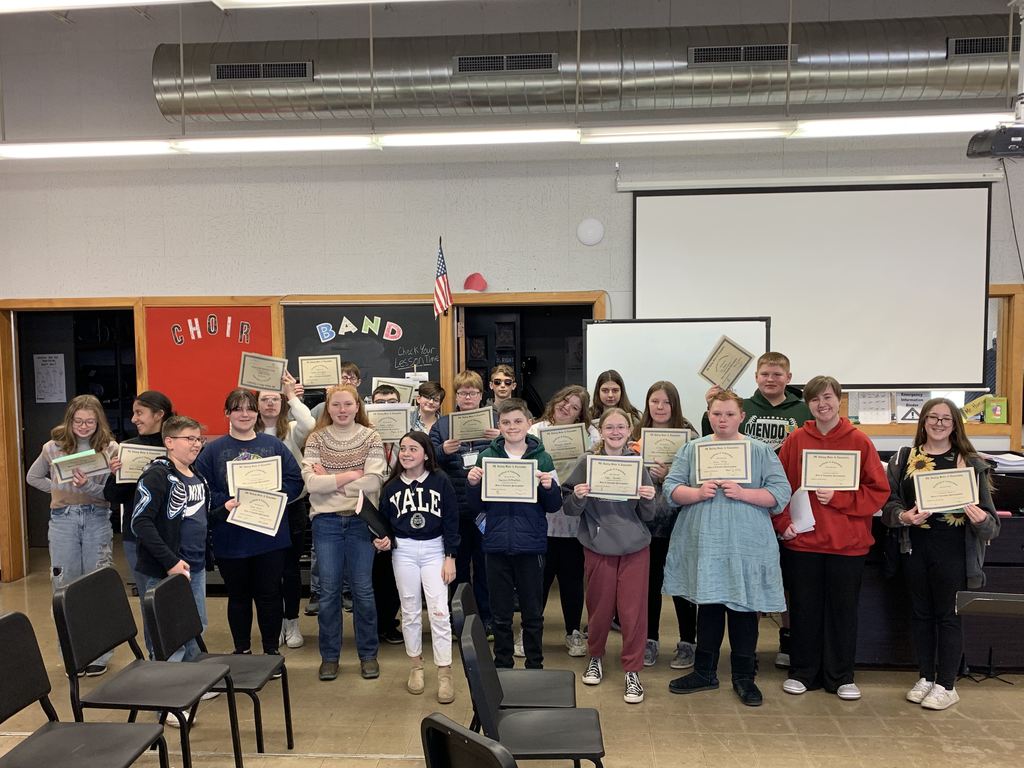 Last Week there was some excitement and inspiration at Northbrook...Career Day took place with the following careers represented! So many members of the community came in and shared what it's like to be in their profession. Thank you to everyone who helped make this day so special for the kids!!!!! Electrician, Truck Driving, Auto Mechanic, Welder, Engineer, Pilot, Architect, Interior Design, Graphic Design, Musician, Dentist, Doctor, Nurse, Veterinary, Lawyer, Judge, Fashion Design - Small Business Owner, Photographer, Writer, Radio Host, Careers within Dept of Natural Resources, Athletic Coach - D1 School, Police Officer, Firefighter, Army, National Guard, Realtor, Accountant, Criminal Investigator/Analyst ,Computer Programmer, Cosmetologist, Mental Health Therapist, Chiropractor, Teacher, Farmer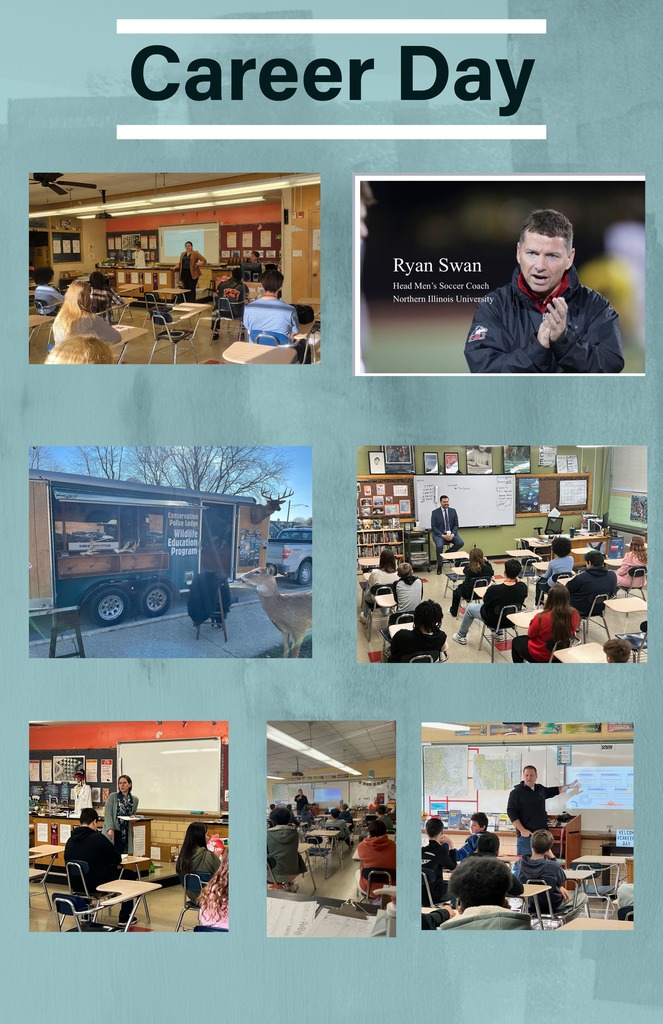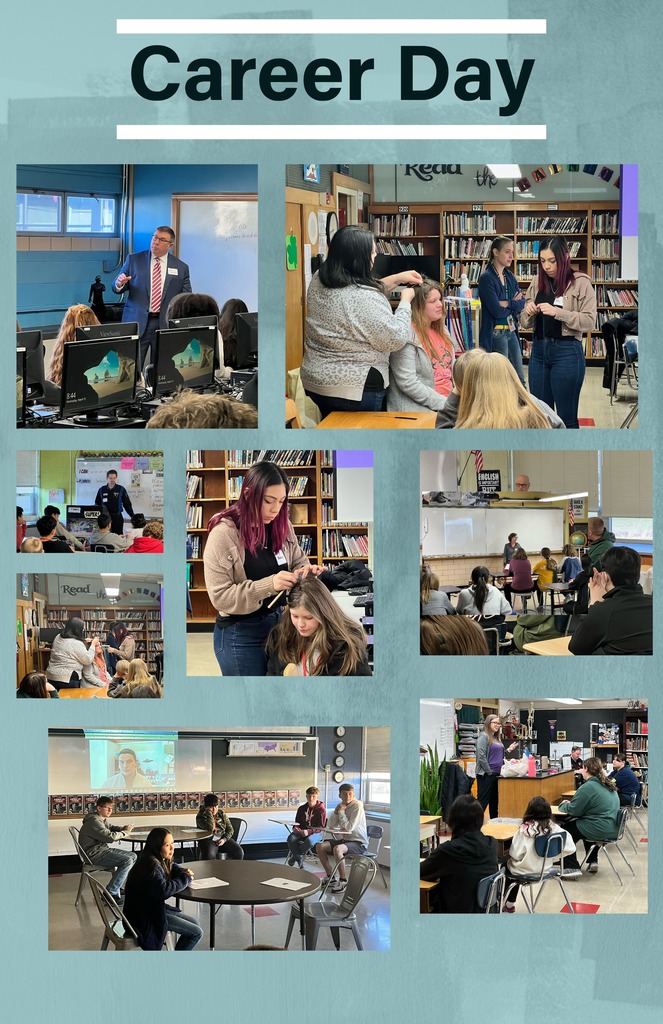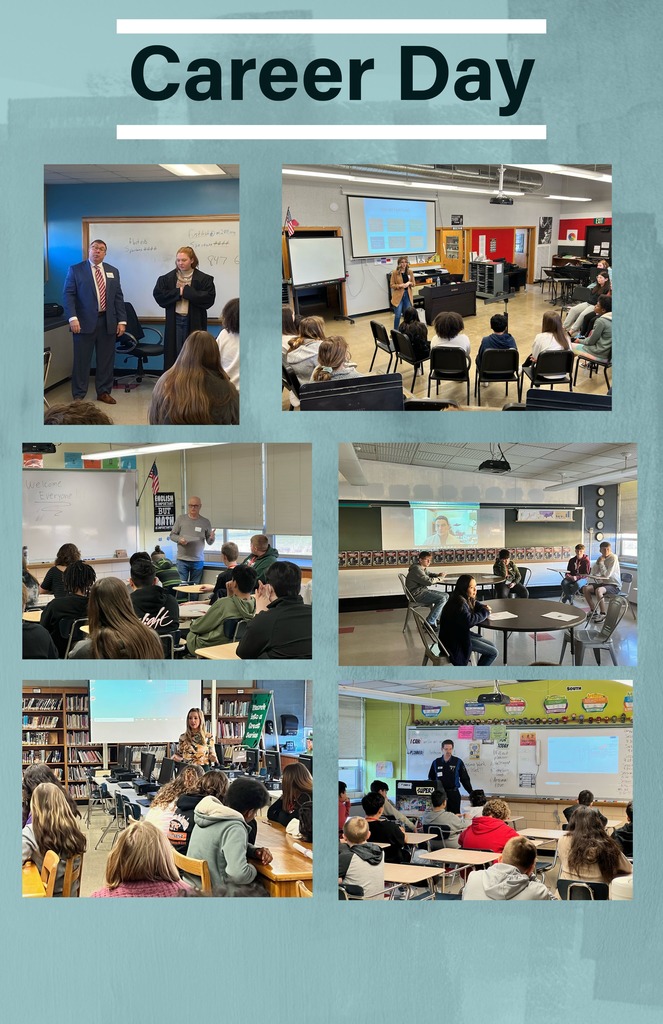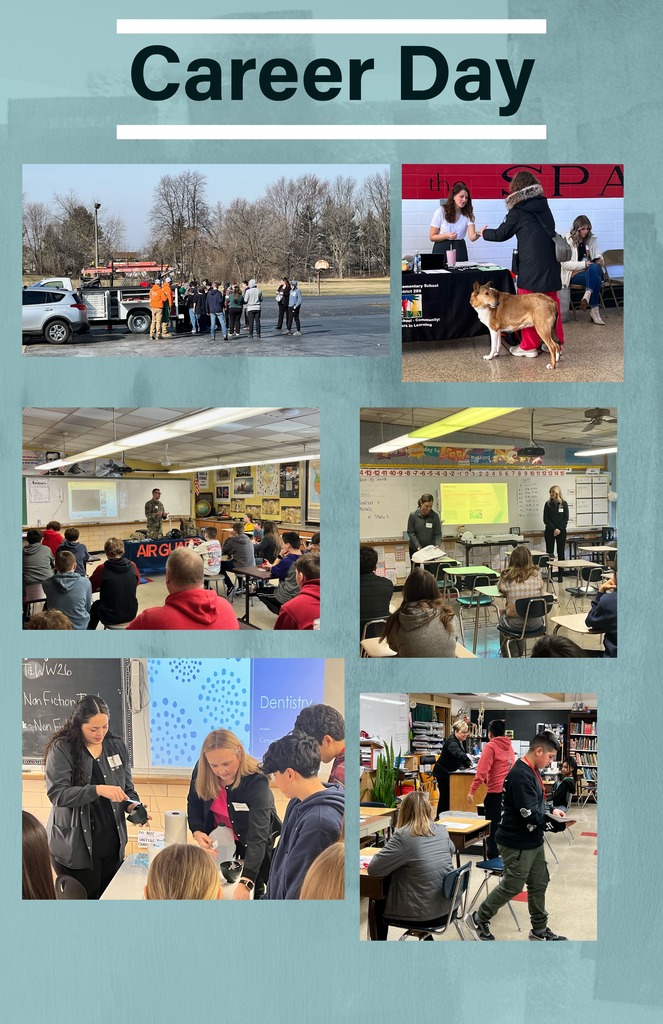 Reminder families.... Monday 3/27 begins IAR Testing here at Northbrook! It is important kids are in attendance each day Monday-Friday as we will have a test each day. Make up testing will pick up the following week 4/3 until Spring Break. ***IMPORTANT*** Students will need wired headphones, not bluetooth wireless earbuds. The bluetooth connectivity affects the testing in a negative way. Please bring wired headphones to testing so to make everything as seamless as possible. Thank you


Attention Northbrook families: Volunteering, Derouging, and Detasseling are agricultural jobs where you will be able to earn money through work, learn new skills, and meet new friends. To make money, gain working experience, and grow your knowledge base of the working world through close cooperation with other workers and management. Any questions please contact Coles Ag
colesagriculture@gmail.com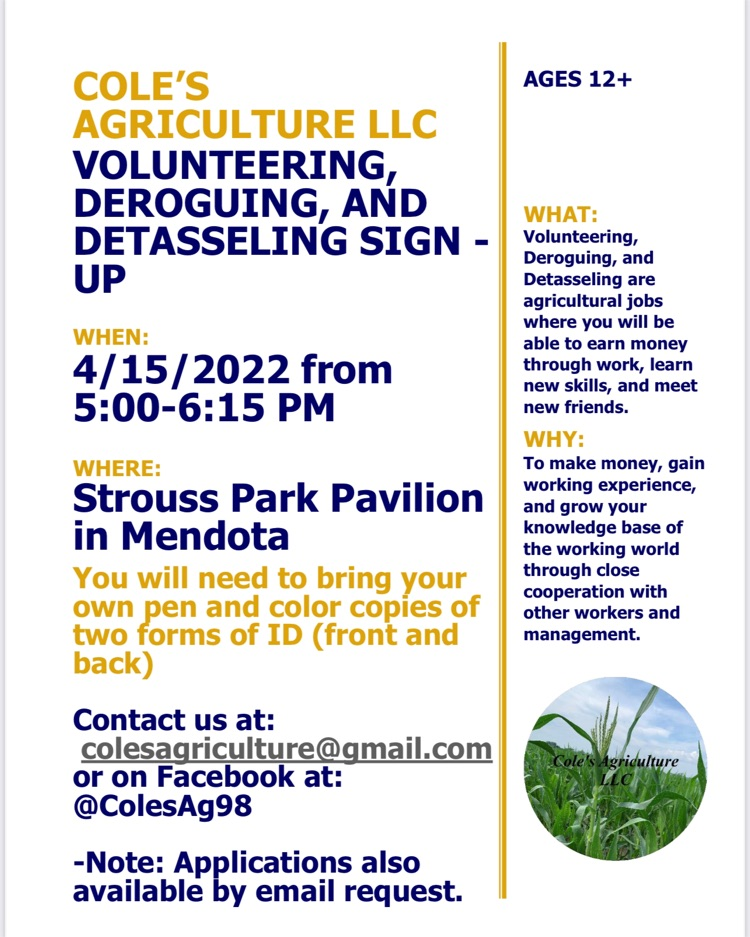 Attention families...Celebration for Women's History Month is taking place Sunday March 19, 2023. Mendota Elks Lodge from 2-6pm. Please see the attached flyer for all information. Any questions please contact Aurora Medina @ 815-410-0269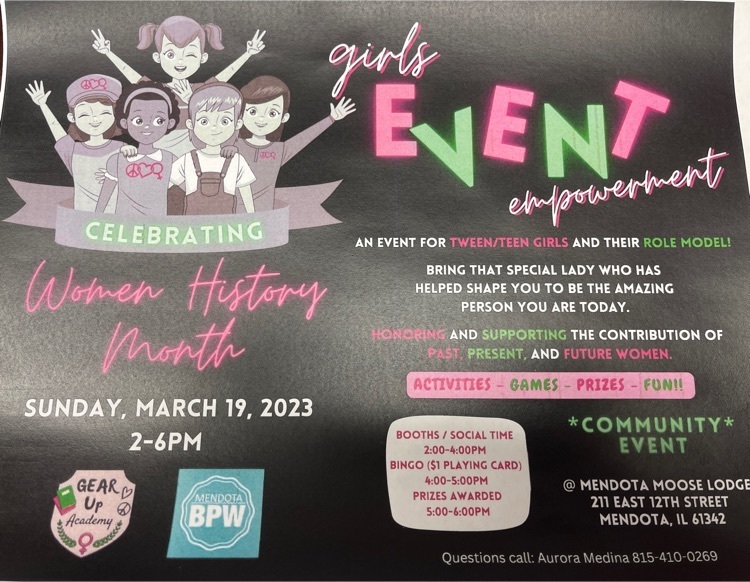 **Menu Change** Monday (2/27) and Tuesday's (2/28) menu days have been flip-flopped. Monday will now be Chili Cheese dogs and Tuesday will be chicken.

Attention Northbrook Families! Yearbook order forms are due FRIDAY 2/24!!!! Any questions please call the office 815-539-6237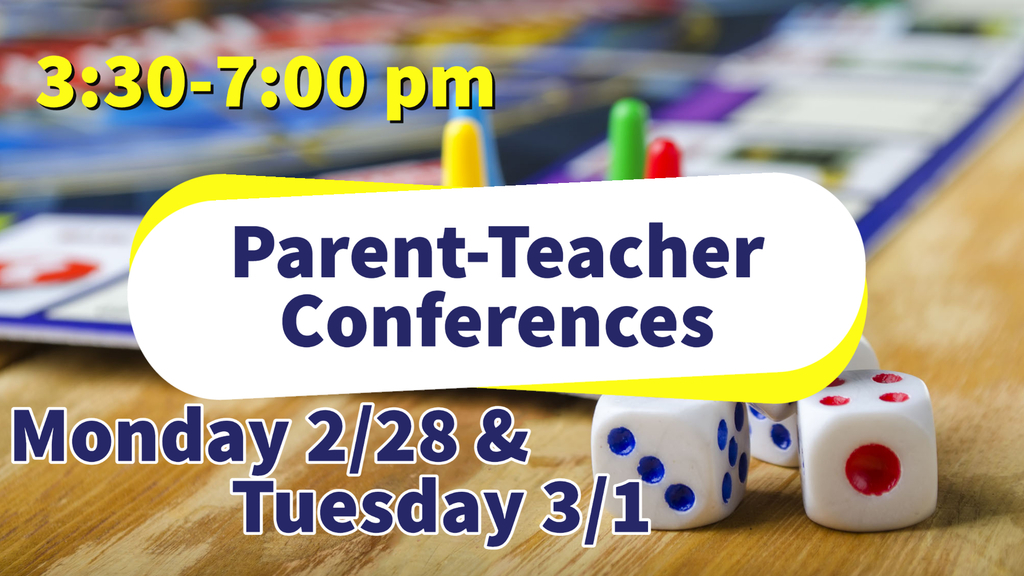 ** Menu Change** Wednesday (2/22) instead of Beef Nachos we will be having Beef Tacos.

Hello Northbrook families! Next week brings Vanentine's Week and the Student Council has prepared us with spirit days next week! Monday is Super Bowl Love! Where your favorite sports team attire Tuesday is Pink and Red Day! Wear pink or red or BOTH! Wednesday is Love to be comfortable! Wear pajamas or comfy clothes Thursday is Dress to Impress! Wear your nice clothes Friday is We love to be Spartans! Wear your Spartan gear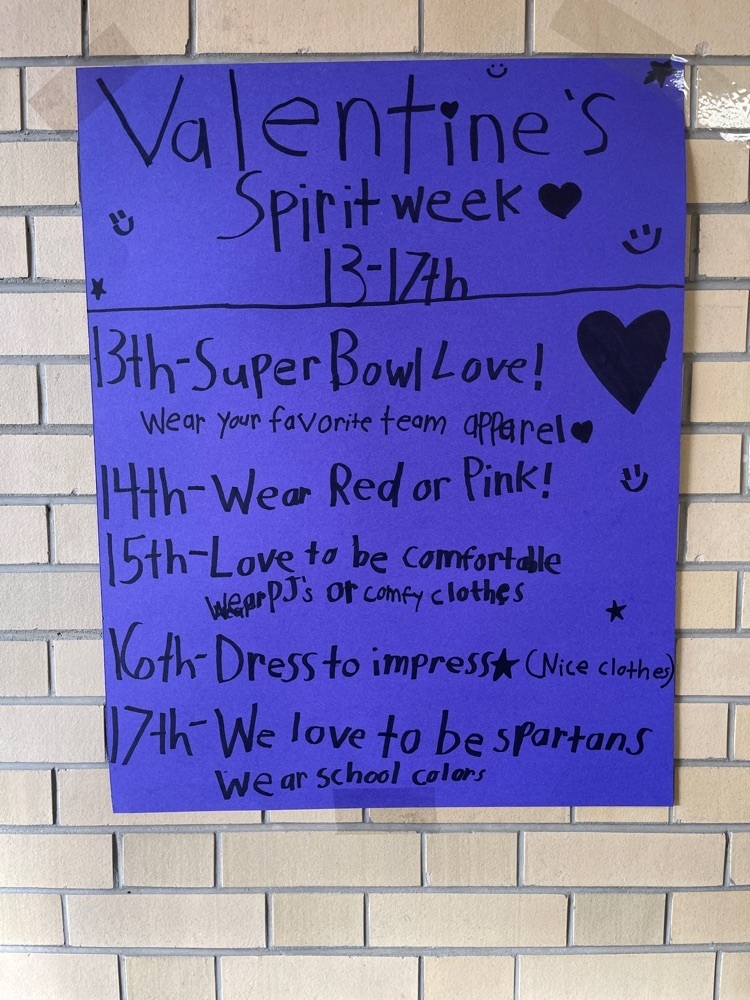 Wednesday February 8th 5:30 pm is the Northbrook Beginning Band Concert. The band will be accompanied by the 6th/8th Choir.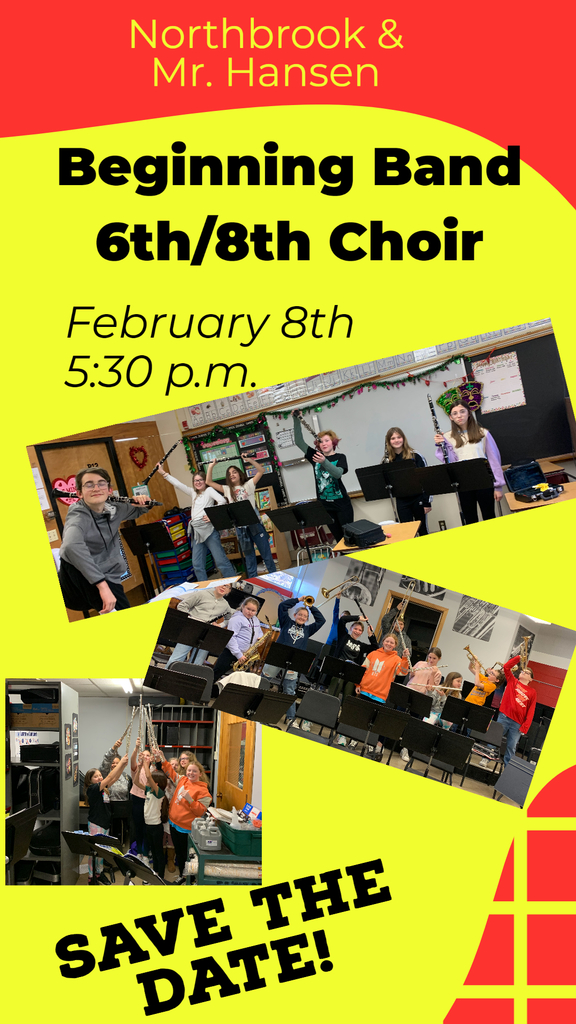 In case you didn't hear Chromebooks started going home with 7th and 8th graders on Friday 1/20. Everyone here was excited for this moment. We are one week in and the excitement continues! If you have any questions don't hesitate to give us a call 815-539-6237!

It's that time of year....Yearbook order forms are out. Forms have been handed out to students and additional copies are available outside of the office. If you have any questions please call our office 815-539-6237.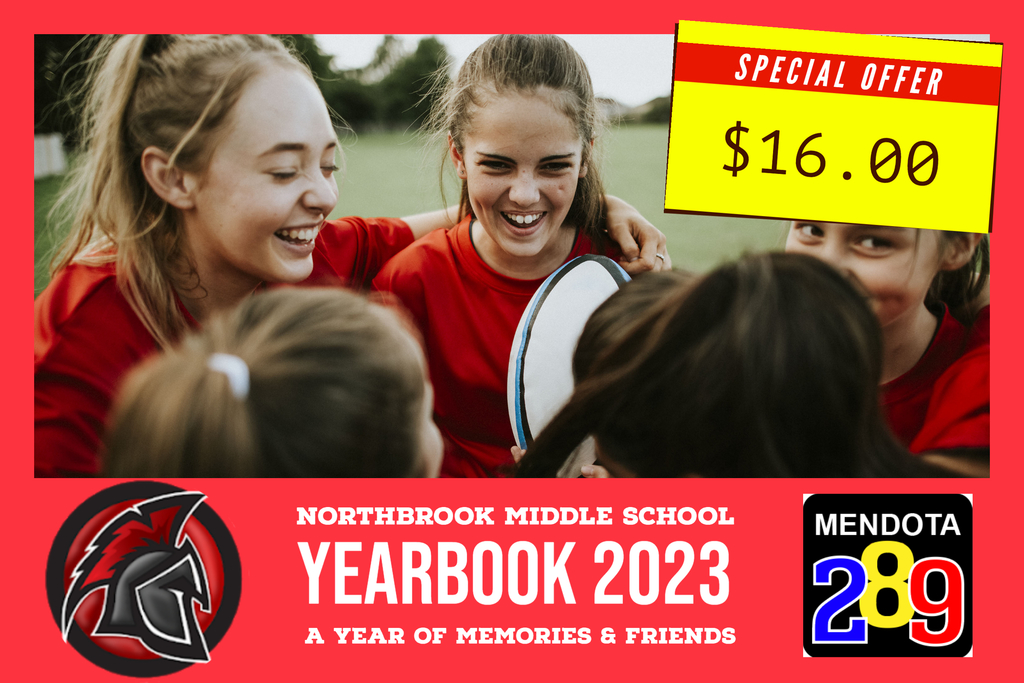 Don't forget! For grades 5th-8th!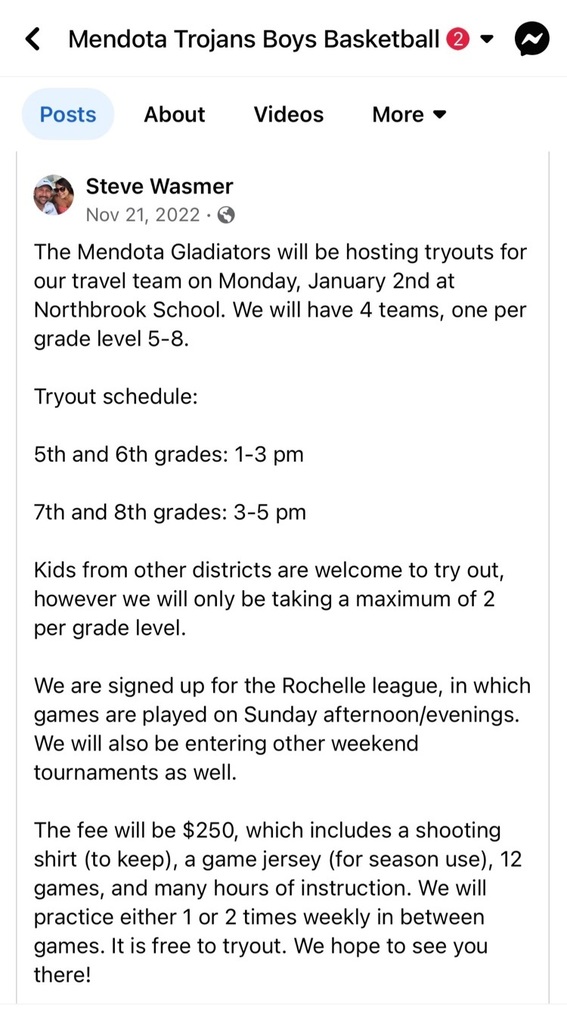 Today Financial Plus Credit Union stopped by and gave a generous donation of $100 to a Northbrook School. We are so thankful for the generosity we experience from the community! Thank you so much FPCU for your generosity!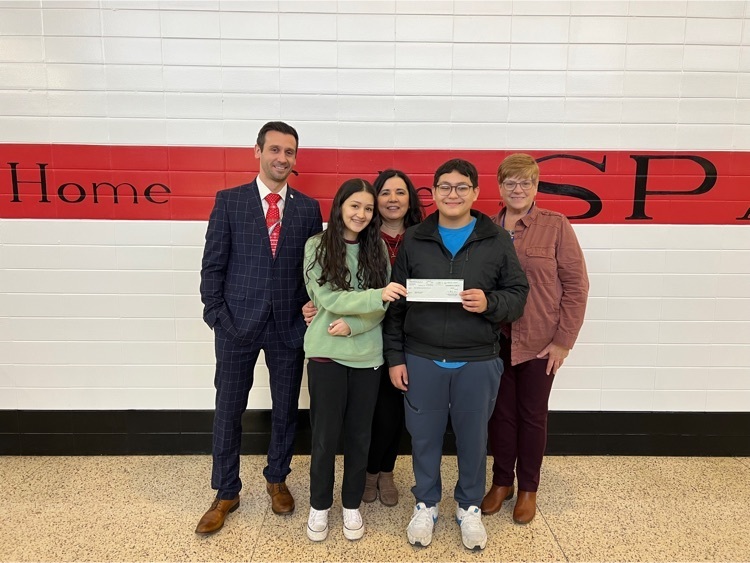 Mendota's counseling staff are busy today helping our 8th grade students select their freshmen year elective courses. Most popular question of the day… "When do I get drivers ed?" 🚗 🛻 Thank you Mr. Landgraf, Mrs. Tarr, and Mrs. Gatza for setting our students up for success.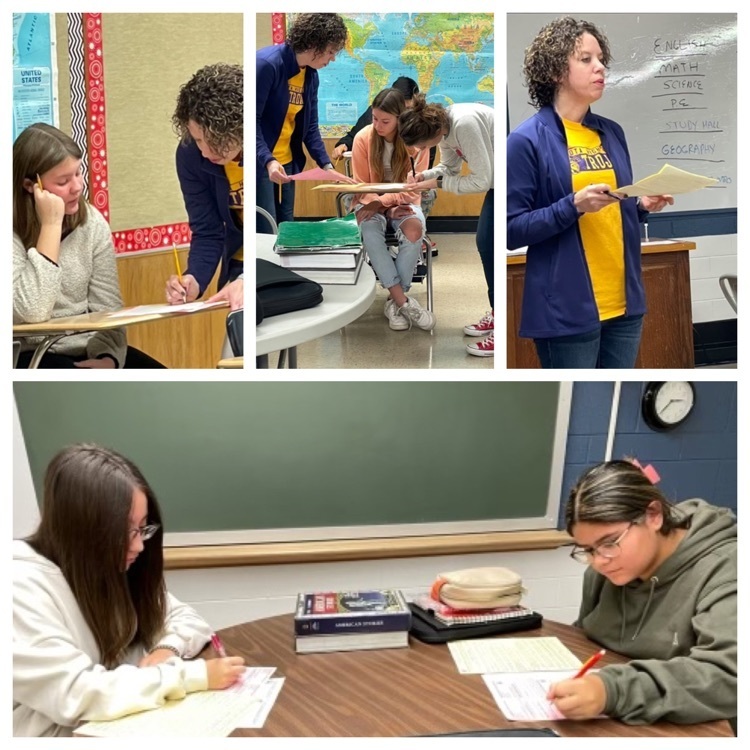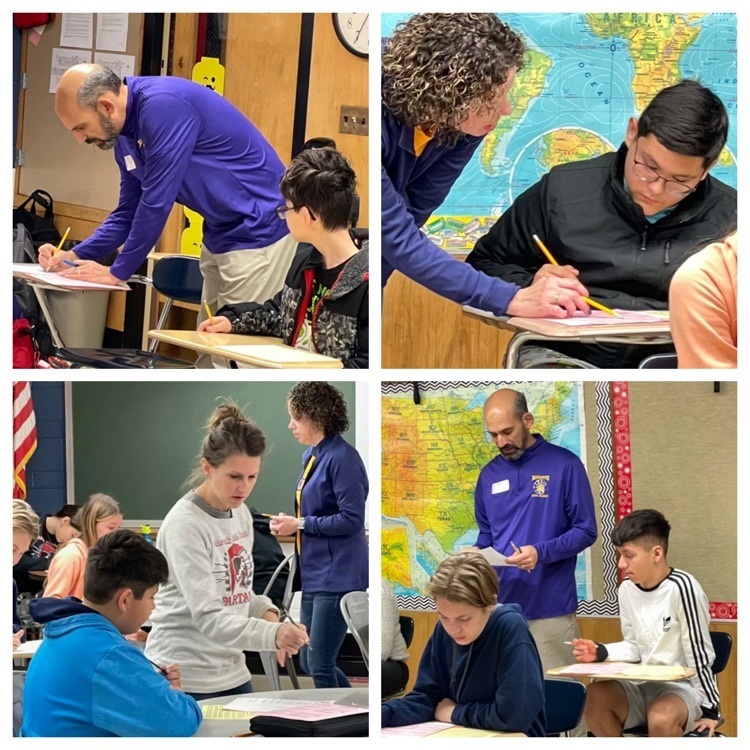 Congratulations to our 8th grade Spartan basketball team and Coach Bauer for their 1st place win in the Serena tournament! ❤️🖤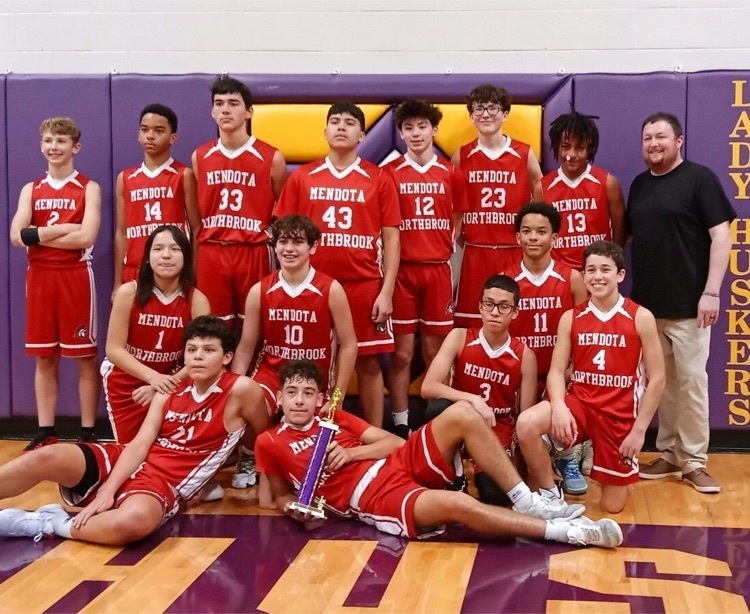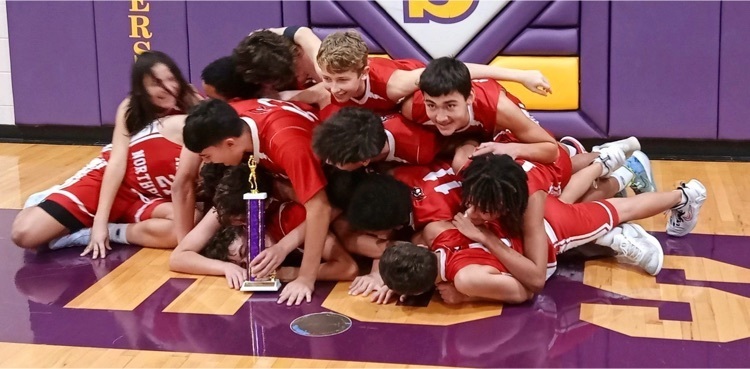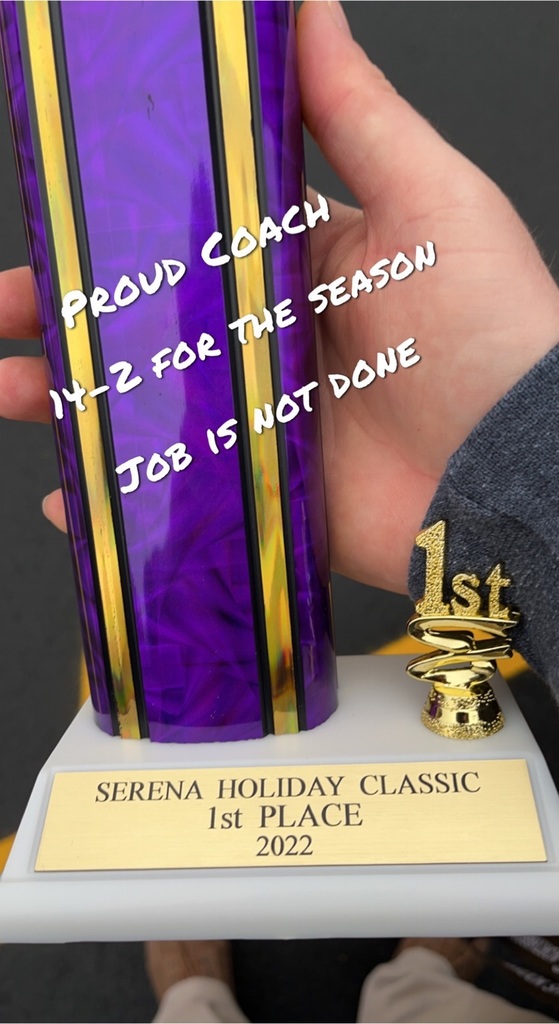 Congrats to the 8th graders that made the Volleyball team! 1st practice Monday 12/5 3-5pm.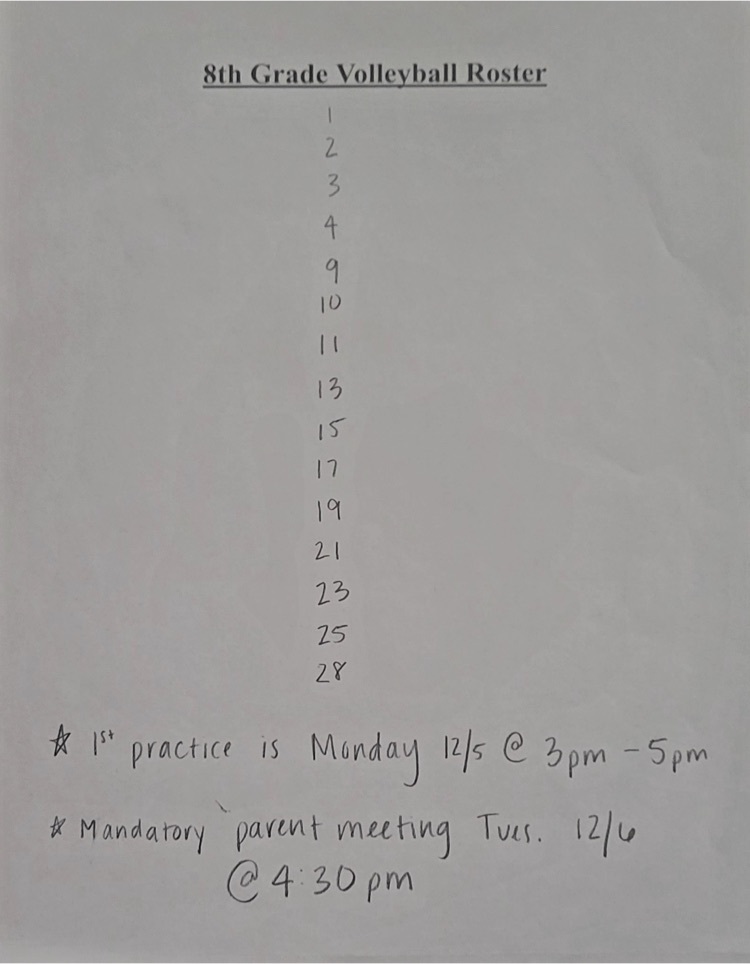 Congrats to the 7th Graders who made the Volleyball team tonight! Practice starts tomorrow @3:45 in the small gym.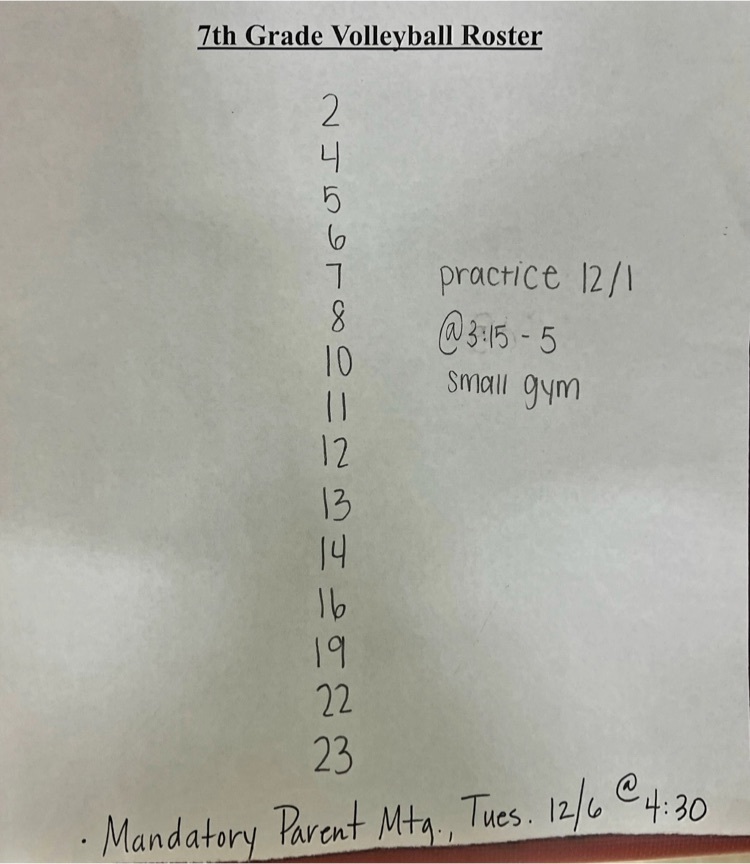 Heads up music fans…Northbrook Band and Choir have a gig coming up. Check out the flyer for the details!